At Sherbrooke Turf Inc. our top priority is safety.
Which is why we have adopted a "Safety First" mindset.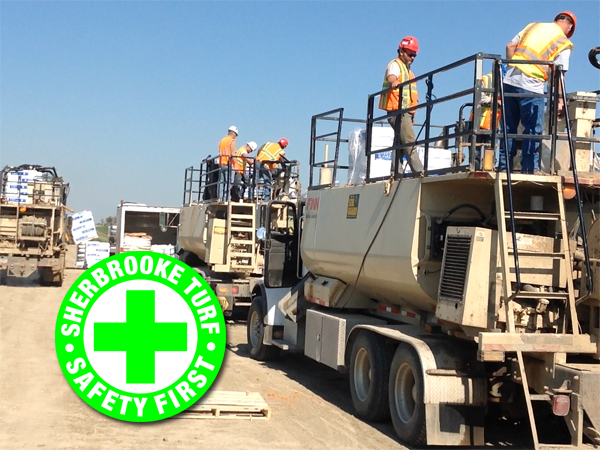 TESTIMONIAL:
Ames Construction has had the pleasure of hiring and working with Sherbrooke Turf, Inc. on numerous railroad projects in North Dakota. Ames hired Sherbrooke Turf to put down seed and erosion control blanket near a railroad and we observed a very safe and efficient work environment. The proper personal were present (along with wearing the proper protective equipment), attended daily safety briefings and demonstrated a positive attitude when it came to being safe on the job.
As the Regional Safety Manager for the Midwest, I wanted to express my appreciation for working in a safe and professional manner by completing the job task that was presented.
Rob Edberg, Regional Safety Manager
Ames Construction